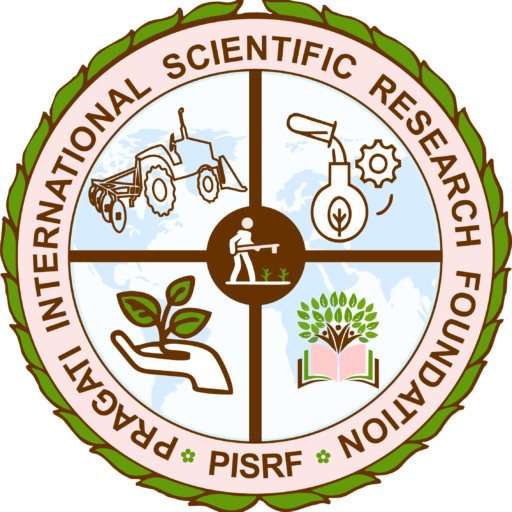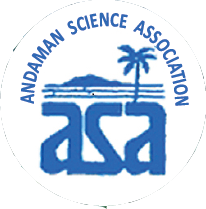 2

nd

International Conference
Prospects and challenges of environment and biological sciences in food production systemfor livelihood security of farmers (ICFPLS-2023)
September 18-20, 2023
ICAR-CIARI, Port Blair
Andaman & Nicobar Islands, India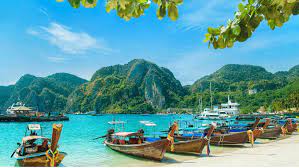 About 2

nd

International Conference
Climatic variability explains ~60% of yield reduction which affects food production and farmers' income. Climate change influences the start and length of growing seasons and the duration and magnitude of heat and water stress in agricultural production systems. Emergence of social, economic or environmental challenges for sustainable development of food production system could signify the novelty or intensification of their consequences, the development of new management options, or the identification of issues that have gone previously unrecognized. Therefore, the present conference "Prospects and challenges of environment and biological sciences in food production system for livelihood security of farmers" provides a forum to discuss such emerging issues and advances in the areas of food production system, environment, biological and social sciences for sustainable development of agriculture. The conference will be a best combination of eminent scientists, researchers, scholars, and students who will share the latest developments in the relevant fields to promote the overall sustainability of food production system for enhancing farmers livelihood, environmental and social security.
Conference Sessions
The conference sessions covering all the themes and sub-themes would comprise of invited and lead talks, oral and poster presentations by eminent/leading scientists, teaching faculties and research scholars from India and abroad through hybrid mode (online /physical). Registration could be done on line via website by filling a form by August 20, 2023. The participation certificate will be provided after completing the programme in valedictory session.
Poster Presentation
Poster (1 x 1.2 m) should include Title, Name(-s) and Affiliation(-s) of the Author(s), brief introduction, materials and methods, results and conclusions. Presenter's name should be underlined and the email address given.
About PISRF
'Pragati International Scientific Research Foundation' (PISRF) (www.pisrf.org), Meerut, India is a scientific organization registered as a Trust under 'The Indian Trusts Act, 1882'. The mandate of the organization is to promote the research awareness and development in agriculture for enhancing food, nutritional and livelihood security of farmers. It is also committed to provide a scientific platform for organizing the meetings such as conferences, workshops and seminars to discuss various issues such as farm mechanization, climate change, sustainable agriculture, horticulture, post harvest management and value addition, empowerment of socially backward women through entrepreneurship, livestock management for enhancing animal health and productivity etc.
PISRF had organized 1st International conference, "Sustainable Agriculture Production for Food, Nutrition and Livelihood Security: A Challenge for Asian Farmers" in Pattaya, Thailand during September 25-28, 2019 in which more than 250 participants attended from all over the world. The trust is also working continuously for welfare of farmers and has been publishing biannual Hindi magazine Pragatisheel Kheti regularly.
ICAR-CIARI, Port Blair
Andaman and Nicobar Islands (ANI) comprise of 836 Islands, Islets and rocks situated in the Bay of Bengal. The islands are home to diverse flora and fauna of agricultural significance and 87% area of the islands is under forest. Coastline of the islands is bordered with luxuriant mangroves and fringing coral reefs, thereby making it a unique agroecosystem. ICAR-Central Island Agricultural Research Institute, Port Blair, established in 1978, is a multidisciplinary institute dealing with research on various aspects of island agriculture. Its domain also covers Lakshadweep group of islands apart from the Bay islands.
More informations pl. visit web link: https://ciari.icar.gov.in/
Andaman Science Association (ASA)
Andaman Science Association was founded in 1984 for providing a platform to island researchers from diverse scientific backgrounds for scientific interaction and collaborations. Over the years, ASA has expanded its reach and researchers from various organizations across the country are a part of it now. The Association publishes Journal of the Andaman Science Association (JASA), which has NAAS rating of 4.15. The association regularly conducts national and international scientific gatherings.
More informations pl. visit web link : http://www.jasa-islands.org
Featured Talks & 
Speakers
Dr Gaya Prasad
Ex-VC, SVPUAT, Meerut (UP)
Dr KK Singh
VC, SVPUAT, Meerut (UP)
Dr Grinson George
Sr. Prog. Specialist (Fisheries), SAARC Agriculture Centre, Dhaka
Dr PK Singh
Ag. Commissioner, Govt. of India
Dr Abhijit Mitra
Animal Husbandry Commissioner, Govt. of India
Dr EB Chakurkar
Director, ICAR CIARI, Port Blair
Dr Minakshi Prasad
ICAR Emeritus Professor
Dr P Krishnan
Director, Bay of Bangal Prog. Chennai
Dr
C Sivaperuman
Scientist-E & Officer-in-Charge
Zoological Survey of India, Port Blair
Accommodation & Post Conference Visit!
Accommodation will be available in Guest house/ Hotels on payment basis. Hotels are available from 50 (Rs. 4,000/-) to 100 USD (Rs. 8,000/-) per day per room. Boarding and lodging (twin sharing) during and post conference field visits/education trips will also be arranged on payment basis. The post conference visit will be arranged in different packages of visit in various places in Adaman Islands. Please click link below for details.
For further details, please contact
Chief Organizing Secretary
Dr VP Chaudhary,
PrincipalScientist, ICAR-IIFSR, Meerut
Mob.: +91 9412835448;+91 8279716714
E-mail: vp_ch@yahoo.co.in
Local Organizing Secretary
Dr Jai Sunder,
Principal Scientist ICAR-CIARI, Port Blair, Andaman
Mob.: +91-9434281840
E-mail: jai.sunder@icar.gov.in
Conference email: icfpls2023@gmail.com